7 Reasons to go to Mexico
Mexico is a famous and popular vacation spot. Ancient ruins, stunning beaches, unique cuisine, and friendly people await you. Even seasoned travelers will be surprised to find themselves in this wonderful country. If you're still contemplating a trip to Mexico, here are 7 compelling reasons why you should:
Mexican Cuisine
Mexican tacos
Mexican food is world famous, but if you think you know it well, think again. The food cooked in Mexico is different from what you might find abroad. Forget hard shell tacos, sour cream and fajitas. Imagine small soft corn tortillas stuffed with meat. For example, Al pastor (similar to pork shawarma) with onions, coriander, and various sauces. These are authentic Mexican tacos, and you will find them everywhere in Mexico.
But Mexican cuisine isn't all about tacos. There are quesadillas (rolled wheat tortillas, usually with meat and cheese), tortas (Mexican sandwich), tostadas (fried tortillas with fillings like ceviche), gorditas (tortillas with meat or vegetables) and more.
Mayan ruins
The ancient Mayan temples of Palenque
Mexico has enough ruins to keep even the most avid historian occupied, but by far the most famous such place is Chichen Itza. It is easily accessible from Cancun on your own or as part of a tour.
The famous El Castillo pyramid, along with the rest of the archaeological excavations, is a magnificent example of Mayan architecture that should not be missed.
Another popular ruin complex is the ruins of Palenque. Ancient pyramids and temples lie among the jungle, so you will feel like a true explorer.
Nature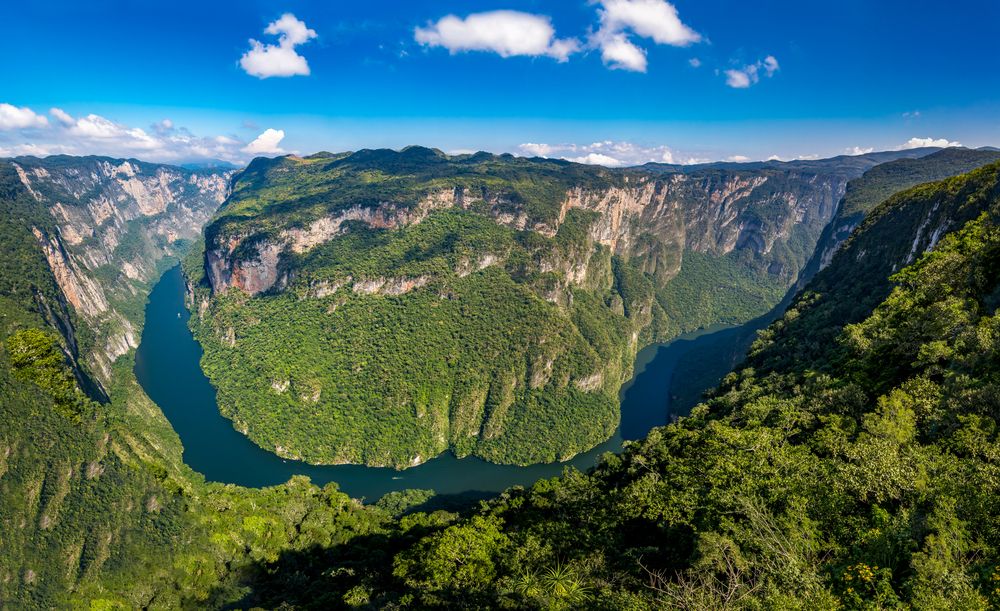 The picturesque Sumidero Canyon
Mountains and natural scenery may not be the first thing that comes to mind when you think of Mexico, but central Mexico, especially the Chiapas region, is extremely green and full of amazing natural attractions. There's the impressive Sumidero Canyon, which you can travel by boat, and Lagunas de Montebello, a national park consisting of 59 different lakes among a pine forest.
Beaches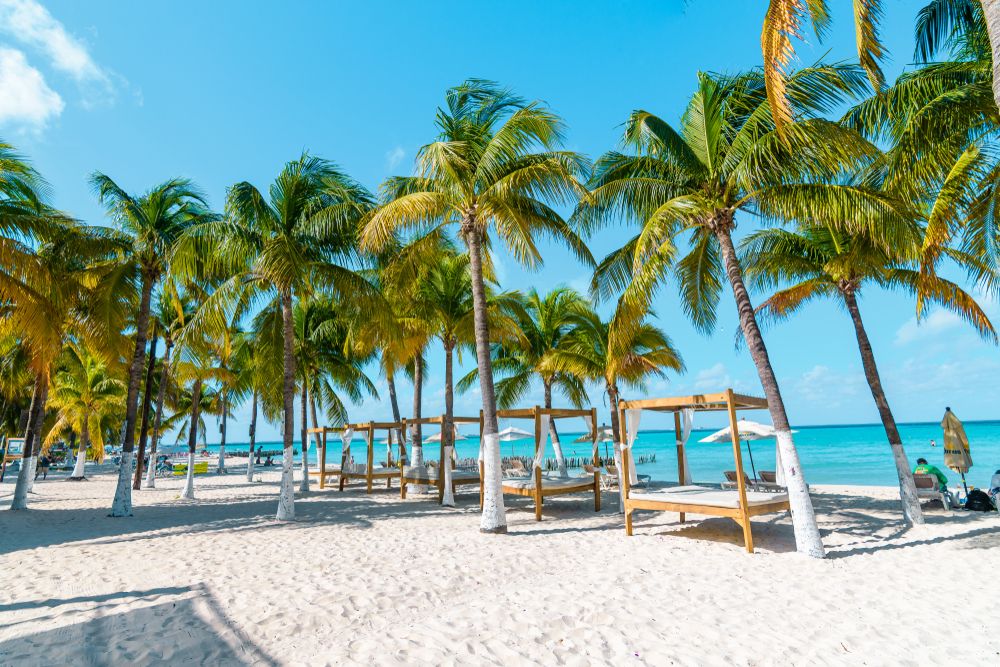 Playa Norte Beach on Isla de la Mujer
The main reason most people head to Mexico is for a beach vacation. Mexico has some of the most beautiful beaches in the world. If you are looking for white sand and crystal clear water, then the beaches of the Yucatan Peninsula are for you.
Cancun and neighboring Playa del Carmen and Tulum are full of large beach resorts, each with its own private beach, but public beaches like Playa Delfines in Cancun are just as impressive.
If you like a more relaxed vacation, head to the islands. Isla Mujeres is just a short ferry ride from Cancun, and its Playa Norte is known as one of the best beaches in the Caribbean.
Local markets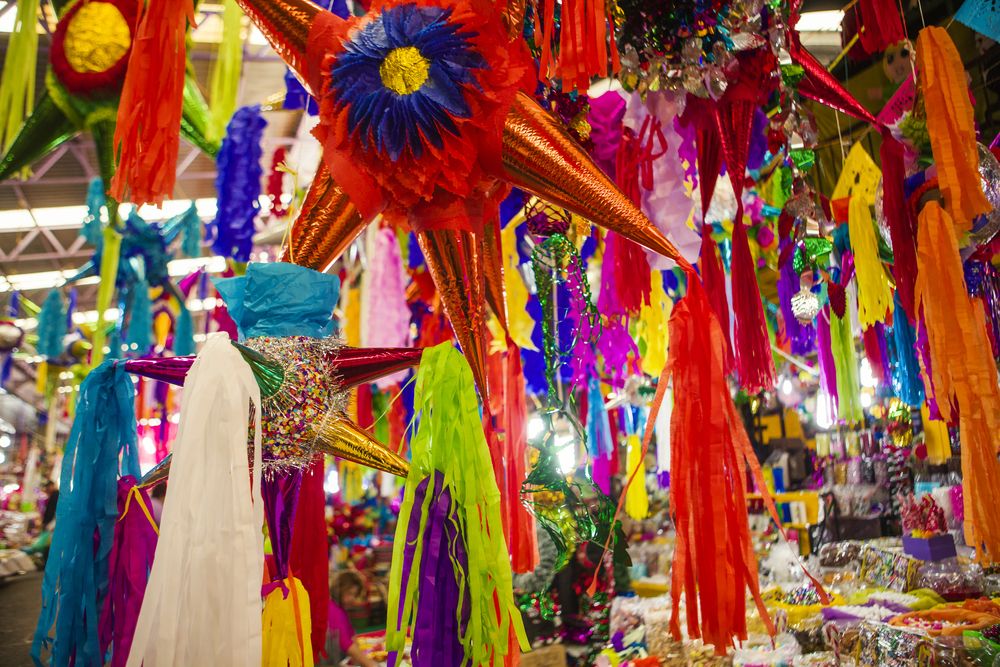 The bright colors of a Mexican market
If you want to experience authentic Mexican culture, there is no better place than the market. Here you will find Mexicans going about their daily business and lots of souvenirs. Also, the market is the cheapest place to eat. Whichever city you are in, you can find many delicacies and a variety of dishes in the market.
Cenotes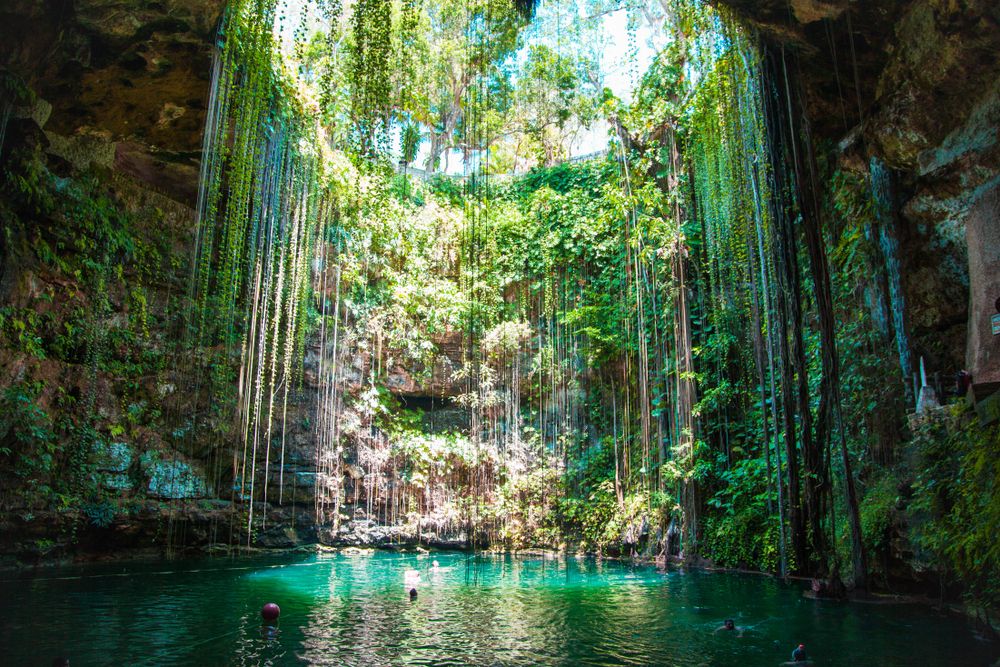 One of Mexico's most beautiful cenotes – Ique Calle
The Senotes are an unusual natural attraction, almost entirely unique to Mexico. The formation of these sinkholes took millions of years, and they were sacred to the Mayan people.
Each cenote has its own unique feature – some are deep in caves, others have a large open ceiling, some are better suited for swimming.
The easiest way to visit a cenote is to go to the city of Valladolid. In it, not far from the central square is the Sasi cenote. Other popular cenotes are Grand Cenote and Seitun.
Magic Cities – The Pueblo Magicos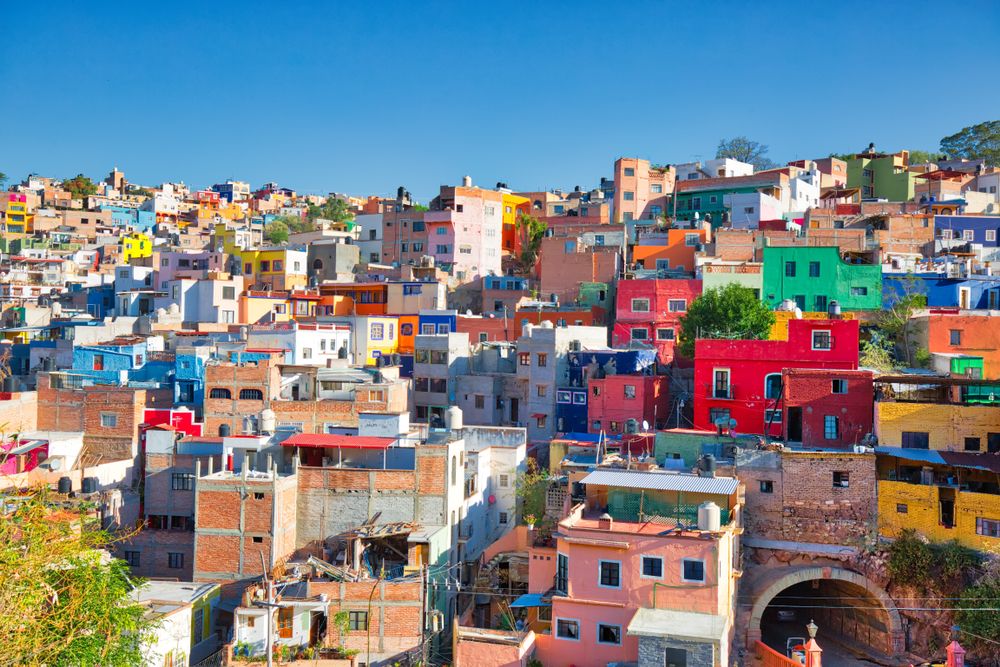 The colorful streets of Guanajuato
Mexico is a big country, so it can be hard to decide which cities to visit. Fortunately, the Mexican government has reached out, designating some towns as "Pueblo Magicos" for preserving their traditional style and possessing "magical qualities".
There are many such settlements scattered throughout the country, but among them are the popular ones: Tasco de Alarcón, San Miguel de Allende, and Guanajuato.