7 Reasons to visit Slovenia
For our compatriots Slovenia is still a country from the category of "undiscovered Europe. But the smart Germans and Italians have long figured out that it is not necessary to overpay for a holiday in their own country, if neighboring Slovenia has the same spas and mountain resorts with good hotels, but many times cheaper.
Here are seven main reasons to visit this small but very picturesque and original country:
The Sea and the Beaches
One of the biggest spa towns of Slovenia is Portorož
Slovenia has an outlet to the Adriatic Sea, the length of the beaches is only about 40 kilometers, but there is a place in the sun for everyone who wants to. Slovenian seaside towns with sand and pebble beaches are no less beautiful and service than resorts in Italy, Montenegro and Croatia. But tourists are much less here, which means that the beaches are very clean and tidy. The most popular beach resorts are Piran and Portoroz.
Slovenia Mountains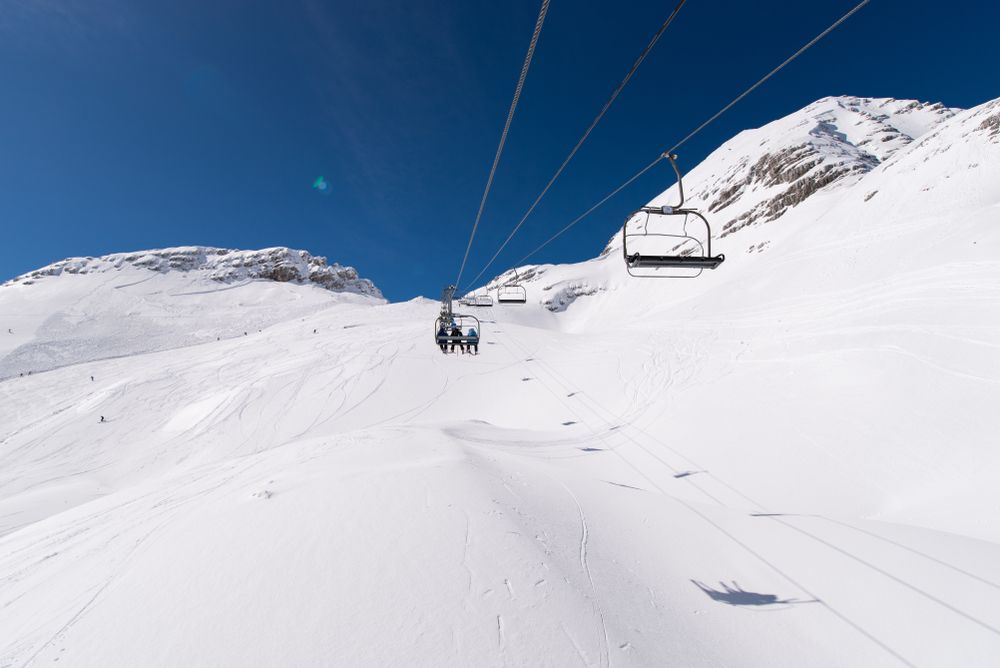 One of Slovenia's ski resorts
If you poll tourists, when you mention the Alpine mountains their first association will be countries such as Switzerland, Italy and Germany. And here Slovenia is underestimated, because it is just a perfect place for winter holidays in the mountains. The mild climate, good snow cover, and developed infrastructure of Slovenian mountain resorts are already appreciated by many fans of skiing. Especially popular is the resort of Mariborske Pohorje with modern ski elevators and long slopes.
Treatment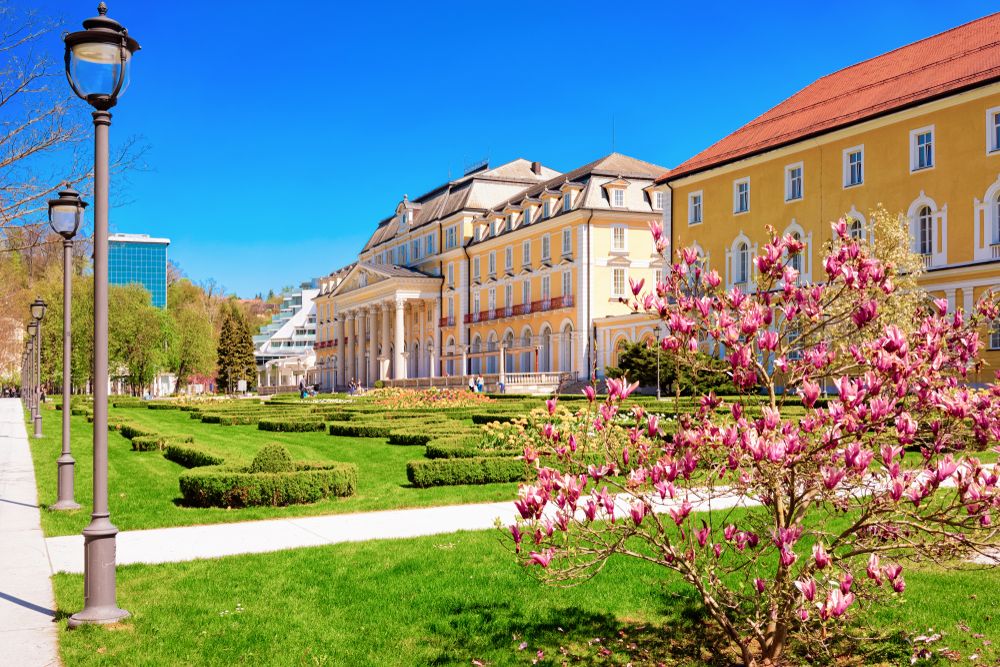 Popular health resort in Slovenia is Rogaška Slatina
If you are looking for therapeutic holidays and relaxation treatments, Slovenia also has some interesting options. Slovenian resorts of Rogaška Slatina, Terme Čatež, Strunjan and Šmarjec Toplice specialise in treating a wide range of diseases: from skin care to psychosomatic diagnoses. Therapies are based on mineral and thermal waters under the close supervision of experienced professionals, and if you add to this a pleasant climate and beautiful scenery, the effect will not be long in coming. Besides, treatment in Slovenia is manifold cheaper than in the Czech and Italian thermal spas.
Shopping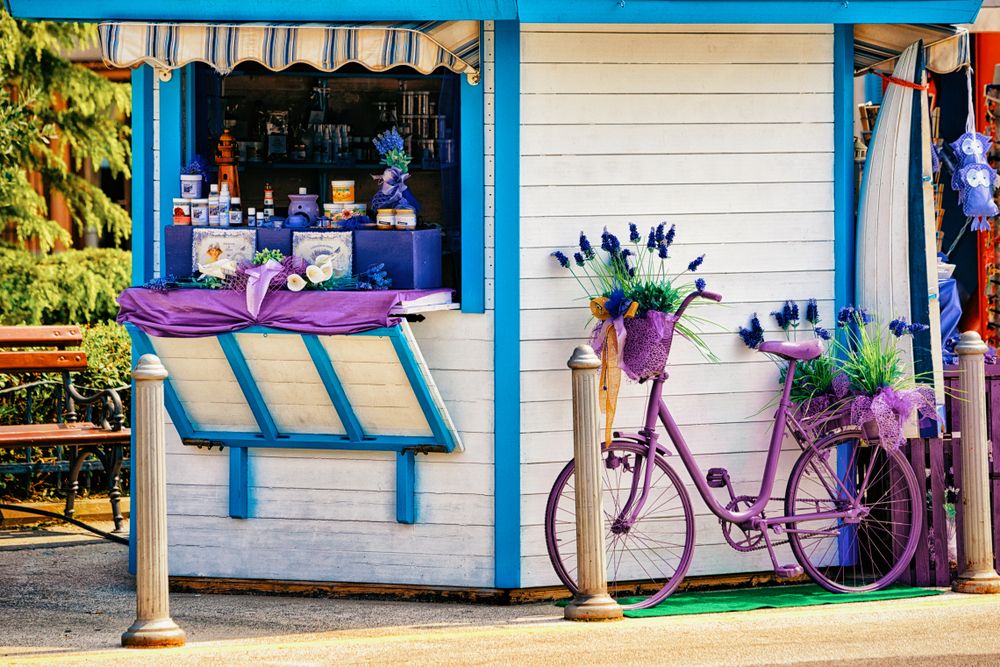 A souvenir shop in the historic center of Isola
Shopping tours across Europe are gaining popularity, and in Slovenia is something to spend money on. What do you often take from this country?? Mostly clothes, handmade interior decoration, pottery, glass and crystal items and souvenirs, crockery and lace products. Also from Slovenia are often brought food, you can buy slices of beef jerky, Gorenka chocolate or a bottle of good wine from the local winery.
Cuisine and restaurants
Delicious cevapcici – cuisine of Slovenia
Gastronomic delights are worth a separate item, because Slovenia is famous for its high quality and exquisite cuisine. No matter what place you choose for breakfast or dinner, whether it's a restaurant or a casual eatery, you will be served great food and offered refills wherever you go. The main specialties of Slovene cuisine are pork sausages, prsut cured meat, balls of dough with stuffing (shtrukli), pies with nuts, apple and raisin pies. Slovene cuisine can also offer unhealthy but very tasty fast food: sandwiches with pleskavica (more meat cutlets) and sauce, cevapcici, pancakes with various toppings. The prices in Slovene establishments will certainly cheer you up; a hearty dinner or supper costs on the average 10 euros per person, and you'll have to pay 5-10 euros more for alcohol.
Architecture and attractions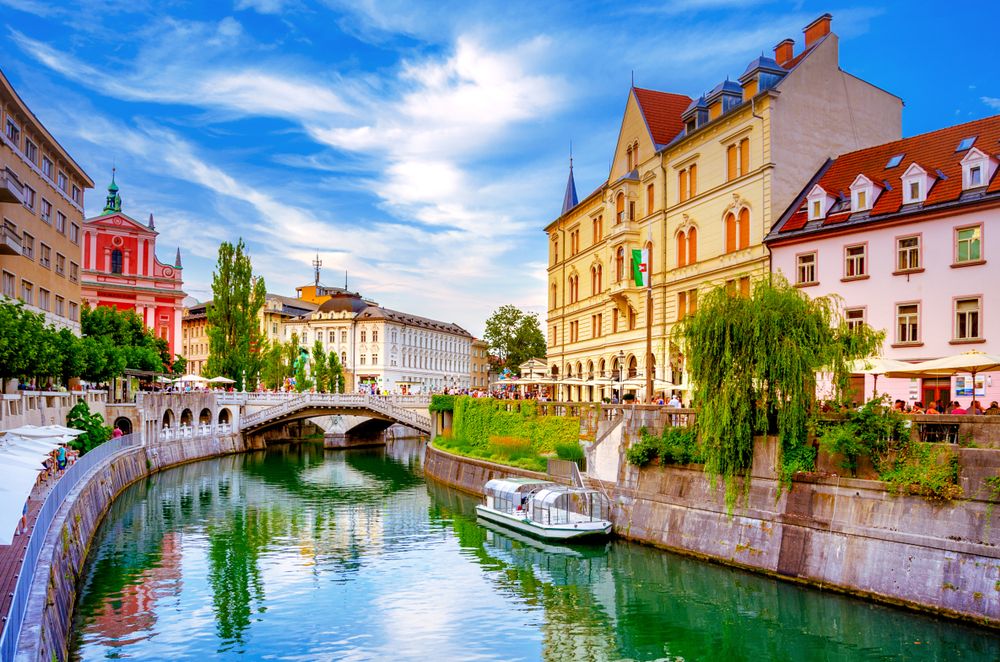 The capital of Slovenia – Ljubljana
Do not forget that Europe is first and foremost a beautiful architecture. There are many beautiful cities with medieval architecture in Slovenia, too. First of all, it is worth mentioning the capital of Slovenia, in Ljubljana must-see Ljubljana Castle, the National Museum and the Triple Bridge. Also the cities of Kranj with their magnificent Gothic town hall and Koper with its numerous palaces in the Venetian style are worth seeing.
Slovenia's national parks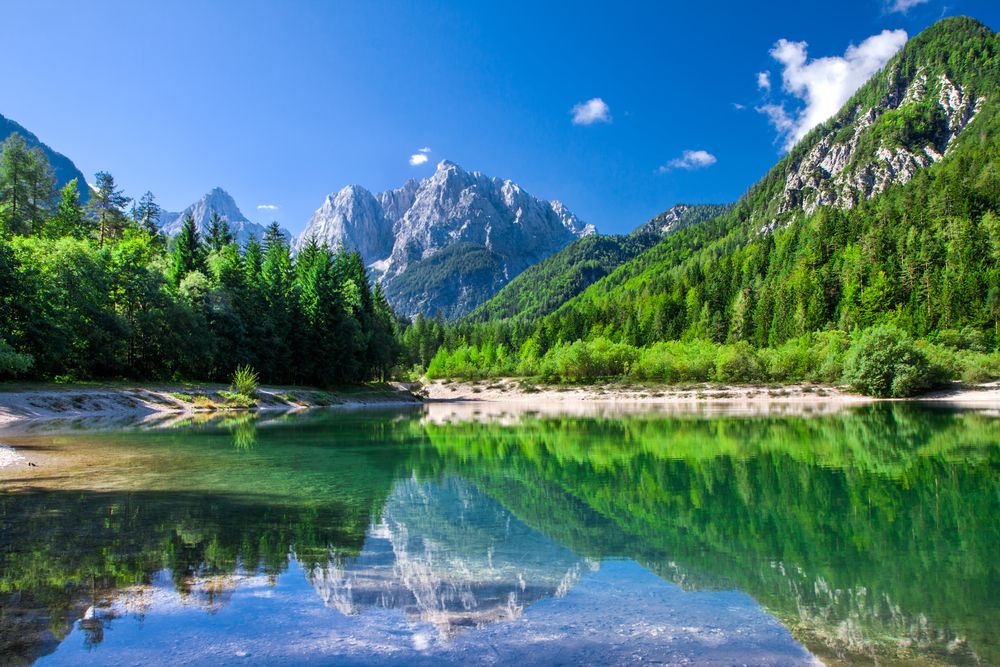 Picturesque valley in the Triglav National Park
Nature of Slovenia is its treasure, which is why many natural objects of this country are protected by the state. The main natural pride of the country is the nature reserve "Triglav" with mountain peaks and picturesque valleys, forests, waterfalls and lakes. There are walking routes for fans of eco-tourism in Triglav, also here you can go rock-climbing and fishing. And in Slovenia there are many beautiful and unusual caves, such as Postojnska jama, Vilenica and Shkocjan.